Geen resultaten gevonden voor de filter!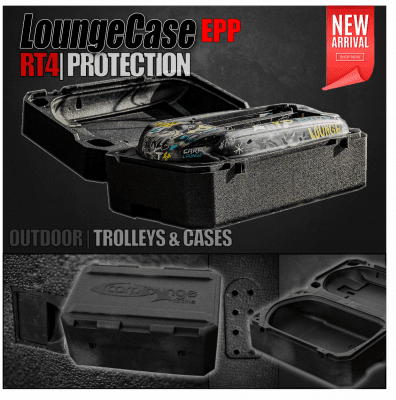 RT4 EPP BLACK CASE PRO
CARPLOUNGE EPP CASE EXCLUSIVE FOR CARPLOUNGE RT4 We have developed a custom lightweight EPP (Expanded polypropylene) case for the RT4 Baitboat. The inside of the case has an pre-cut RT4 shape, it secures the boat from moving and offers a high protection against drops.. The case comes in Dark Grey and has a laser cut carplounge logo. | HIGH PROTECTION | EXCLUSIVE FOR...
Productnr.:
RT4-EPP-CASE-BLK
Klaar voor onmiddellijke verzending, leveringstijd circa 1-3 werkdagen